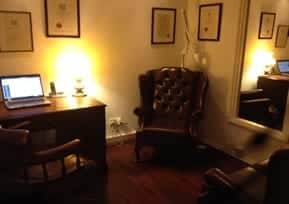 Step One – Diagnosis –  The priority for anyone suffering from hair loss is to establish a diagnosis. You are then best placed to deal with the problem. Hair scalp Treatment may be appropriate but please remember, hair loss is not a disease in itself but a symptom of some internally which is not correct. Many patients over the years find it strange when I explain this fact. It is not as simple as giving a pill and the hair will grow back. In every case a full discussion covering every aspect of your medication history along with a full examination is needed to establish a diagnosis.
BOOK A CONSULTATION
0207 404 0072 (free advice line)
This may include referrals to your GP for specific blood testing or in some cases a referral to another specialist such as a Gynaecologist or Endocrinologist. Please be mindful that the purchasing home care treatments and other such products on line in most cases will not help you but will cost you money.
Step 2 – Hair Scalp Treatment (clinical & home care) –  Hair loss treatment is usually conducted within the clinical environment. Our procedures have proved effective throughout the 40 + years we have been in practice helping thousands to regrow hair & cure or manage scalp conditions. Please note that not all scalp conditions can be cured, however the vast majority with the right treatment can be controlled.
Treatments conducted at the surgery are none intrusive and are pain free. Each session lasts for approx 45 minutes however, we do not rush and we do not work to time restraints. If you would like to know more about out treatments please feel free to contact the advice line and you can speak with a trichologist in person be able to advise you on the phone.
Step 3 – Controlling and managing the condition –  Depending on the hair loss or scalp condition, controlling measures may be implemented. We will advise on the best course of action.
Whether you choose to see us or not. Please do seek professional advice from a trichologist who is best placed to assist you. Be mindful of free consultations and always confirm if the practitioner is a registered trichologist with the Trichological Society.