We are currently not able to offer this service.
The Holborn Clinic offers two CQC surgery suites for hire. Suitable for qualified surgeons who wish to utilise the room for hair restoration surgery. The rooms may be hired on a daily basis with sufficient notice. However, limited space is available. Those wishing to secure the room may wish to book dates in bulk.
Opening times: Monday – Sunday 0900 – 2000 hours. (additional time is available).
If you would like to view the CQC Surgery Rooms please ring 0207 404 0072 or complete the contact page and one of the team will contact you.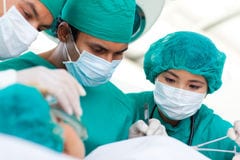 The premises itself is a Hair Transplant Clinic run by Mr Edward Stevens Consultant Trichologist & CQC Service Provider/ Manager located in Holborn on the Grays Inn Road opposite the ITV buildings. See below for location on map. The attractive frontal aspect is of a Georgian Style.
The CQC surgery rooms are equipped with superb brilliant white lighting, air conditioning, heating along with a professional standard couch. The clinic has a wash back basin which is available if required. Reception staff will be at the clinic throughout your stay to welcome patients and be of assistance to the surgery team.
Theatre 1 – A registered CQC Surgery room located on the ground floor. Painted in brilliant white with specialist lighting to give the best possible lighting available. The size is approx. 15 foot by 10 feet. The room is designed in a minimalistic fashion to allow maximum space for the surgical team. Seating is available along with a couch.  Medical trolleys are available on request. The wash back basin and the use of towels is located on the ground floor a matter of a few feet away. Any specific equipment required in most cases can be arranged upon request.
Price – Theatre 1 CQC surgery room is £500.00 per day. If instruments and consumables are required this can be arranged at an additional cost.
Theatre 2 – CQC surgery room located on the lower ground floor. This room is approx. 12 feet by 14 feet. Designed with specialist lighting to offer the best and most appropriate lighting for surgical procedures. Heating and air conditioning as standard. There is a professional couch along with seating. Medical trolleys and any other specific equipment required may be available on request.
Price – The Temple CQC surgery room is £500.00 per day.
The consultation room – a private room on the ground floor. This room acts as a third theatre but mainly to facilitate consultation work.
The consultation room is available for qualified professionals seeking a private room.
Wi-Fi is available..
Price – The consultation room may be hired for £150 per day. Hiring may be on a daily basis.
Our location
Our requirements
The use of the room is for the sole purpose of conducting professional clinical procedures.
Surgeons are required to show proof of qualifications and public/professional liability insurance to cover procedures undertaken.
All personnel you employ must to hold all relevant qualifications and certificates.
You will be required to inform CQC of your intention to use the Holborn Clinic prior to use. Confirmation will be required in writing without exception.
The Holborn Clinic is not held responsible for any professional negligence.
The clinic will be left clean and tidy.
Surgeons will be required to sign a disclaimer.
Any consumables will be arranged by you unless specified.
The Holborn clinic team will be happy to arrange your technical team if required.
Payment shall be in full in advance at the time of booking. Two weeks notice of cancellation is required.