A London Trichologist (registered with the Trichological Society TTS) is an expert in the field of hair loss and scalp disease.  Furthermore an expert on hair restoration surgery both FUE & FUT methods. Maybe you are suffering from a hair loss due to an illness or as a result of a physical application. Similarly, you may be suffering from an itchy scalp (any scalp disease) because of a reaction to hair dye. Maybe from a scalp ailment such as Scalp Eczema or Scalp Psoriasis? The causes of many Itchy Scalp Ailments.  Maybe you would like advice on hair restoration surgery? A London Trichologist is waiting to speak to you right now. Our London Trichologist Clinic is based at the Holborn Clinic London WC1X 8TX. Both FUE & FUT procedures are conducted at the Holborn Clinic.
The Holborn Clinic
The key with any hair loss or scalp condition is to find out what is causing the problem. Every patient is different and every patient will present differing symptoms. The likelihood is that you are trawling though the internet right now hoping that the answer will be there. Sadly, there are numerous websites out there promising the world and selling all sorts of products, potions and lotions which quite simply won't work. Who ever you choose to see please take my advice and seek professional advice. Don't try and self diagnose and never purchase any hair loss treatment without taking advice first.
Furthermore a London Trichologist can advise you on how to keep you hair looking its best. Help it grow and ensure body and shine. Why not arrange a consultation. Get the best advice and treatment for your hair loss or scalp condition. Registered with the Trichological Society (TTS)
A London Trichologist
We Diagnoses hair loss and itchy scalp conditions and advise on the correct course of action. In contrast, some cases of hair loss or a scalp ailments further testing is required. Therefore, in circumstances where further testing (gynaecology or Endocrinology for example) is required we will refer back to your GP.  Most noteworthy, in most cases we are able to offer a diagnosis and if appropriate treatment either at the clinic or at home.
Maybe you may be seeking advice from a London Trichologist on a hair beard or eyebrow transplant?. We are happy to assist with this and answer any questions and concerns you have. Finally,   in cases of hair restoration surgery we will tell you a price furthermore we will confirm your suitability.
Mr Edward Stevens is the Primary London Trichologist who owns the Holborn Clinic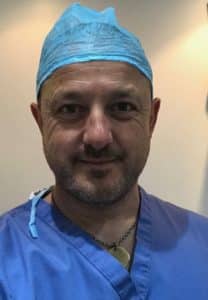 Consultation
We will invite you in to the Holborn Clinic at a time to suit you. A consultation is with a London Trichologist in a private consultation room. We conduct a thorough examination of your hair and scalp and discuss at length your medical history therefore establishing a diagnosis. If you have had any blood testing recently, please obtain a copy and bring this to your appointment. We will endeavour to diagnose the condition and advise or treat if required.
Telephone Consultation
Maybe you would feel more comfortable speaking with one of our hair specialists in the first instance. The Holborn Clinic offers a free telephone consultation service. All you have to do is either give us a ring direct. Alternatively, complete the short contact form and we will get back to you. We have a wealth of knowledge and experience waiting for your call. Thank you for reading.
Our clinic has been in practice since 1964. We are highly qualified and experienced in the field of Trichology. Our London Trichology Clinic based at the Holborn Clinic was established by Dr B Stevens in 1964.
Finally, whether you are seeking advice on how to deal with a minor case of dandruff or you are suffering from a scarring alopecia we are here to assist you. We are the experts and can give you the answers that you are looking for. A London Trichologist is waiting to speak with you now!
What are you waiting for? Get in touch now and speak to a hair specialist who can help you!                  
Frequently asked Questions
Question – Is there a way of stopping male pattern baldness and re growing my hair?
Answer – this is the million dollar question. Is there a cure for baldness? No!. Is there medication that can assist? Yes there is. Finasteride a Minoxidil are two well known medications easily obtained from a pharmacy that have shown results. The Finasteride has a far greater success rate. I have seen little evidence that shows Minoxidil in a good light.
Hair Washing
Question – How often should I wash my hair?
Answer – wash you hair as often as you need to keep the skin and hair clean. In truth you don't need to wash the hair. Rinsing the hair is sufficient to cleanse appropriately. It is the scalp that you need to keep clean to prevent skin problems. As a rule 2-3 times a week is a good example. If you have long Afro Hair then contrary to what you have been told you still should wash the scalp regularly. Once a week in most cases is not enough. But of course washing too much will dry the hair. Be mindful that Afro Hair products in some cases can be harsh on the hair as they are designed to be used infrequently. Try using a milder shampoo. Or give us a ring and we can help you with a cleaning routine.
Alopecia
Question – I have alopecia universals. Can my hair regrow?
Answer – Sadly, it is a very difficult condition to deal with and treat with confidence. Most cases of alopecia once they get to this stage there is little chance of regaining your hair. Immune suppression maybe used in such cases.
Head Lice
Question – My child keeps getting head Lice and I can't stop them. I have used all the treatments available but they don't work?
Answer – It is highly likely the treatment is working. However, your child keeps getting reinvested. Often occurs when the head lice remain in clothing or bedding. This can also occur when the host is another child that is close to your child. Remember head lice cannot live off host for anymore that 48 hours. Therefore, remove all the clothing and bedding. To guarantee destroying the lice place the clothing in the deep freeze. Furthermore make sure your Childs clothes do not remain on the clothes pegs at school. Head lice will crawl along them and this is a common way of creating an outbreak in a class.