Losing your hair can be an incredibly hard thing for anyone to go through, it can impact a lot of aspects of your life. However, not all hope is lost, hair transplants give people the ability to have more hair for longer. There a lot of poor quality clinics that will offer to do it for cheap but something as impoortant as your hair is not worth it being done badly.
Hair transplants involve taking hair from thicker parts of the head (donor area) and grafting it to thinnner parts. Obviously for this to happen you need to have hair, so if youre completely bald you are probalby not going to be eligbile for a hair transplant. For people with still hair on their head, there are two different types of transplants: follicular unit extraction (FUE) and follicular unit transplantation (FUT).
How much do hair transplants UK cost?
The price of hair transplants vary on a case-by-case basis, here at the Holborn Hair Scalp Clinic in the UK, it will cost between £2500 to £5000. We pride ourselves on providing the highest quality hair transplants for a reasonable price. Hair transplants in the UK can be more expensive than abroad but there are good reasons for that.
Factors which can impact cost
The extent of the hair loss
Type of transplant chosen
Goal of the transplant
Quality of transplant clinic
Quality of surgeon
Reasons to get a hair transplant in the UK?
There is a big debate on whether its better to get a hair transplant in the UK or abroad (E.g. Turkey). There is no definitive right or wrong answer, it completely depends on the quality of hair transplant you want and if you want to risk it going wrong. It can be cheaper to go abroad but you run the risk of ruining the possibility of getting the hair you desire. With something as important as your hair, is it really worth it?
Benefits of a UK hair transplant?
Higher quality (higher standards of training/regulations)
More reliable
Better communication
Face-to-face consultations
In-person aftercare
More trustworthy
Less Travelling
How does a hair transplant procedure work?
A hair transplant procedure involves taking individual hairs from one part of the head, known as the donor area (usually the back or side). Next stage involves transferring the follicular units to an area that is thinning or bald patches. A famous celebrity to get this done was Wayne Rooney. There are two types of hair transplant: FUE & FUT. 
Follicular unit transplantation (FUT)
Follicular unit transplantation (FUT) or strip surgery involves taking a strip of hair from the donor site and inserted onto the part of the scalp where there's thinning. The grafts are placed into tiny cuts in the scalp and the donor area is stitched up. Find out more here.
Follicular unit extraction (FUE)
Follicular unit extraction (FUE) involves the donor area being shaved and the grafts being taken out individually. The grafts are then placed into cuts made in the scalp where the hairs will go. This procedure leaves less visible scarring. Find out more here.
Free Consultation
Book a free consultation with the Holborn Clinic today. You will be seen by a Trichologist primarily who will confirm suitability and answer any questions you have. We will arrange for you to speak with a surgeon at an appropriate time. We will of course tell you the cost. What are you waiting for? Give us a call.
You can call us direct or fill in the contact form located at the top and bottom of the page. Look forward to hearing from you soon. Thank you.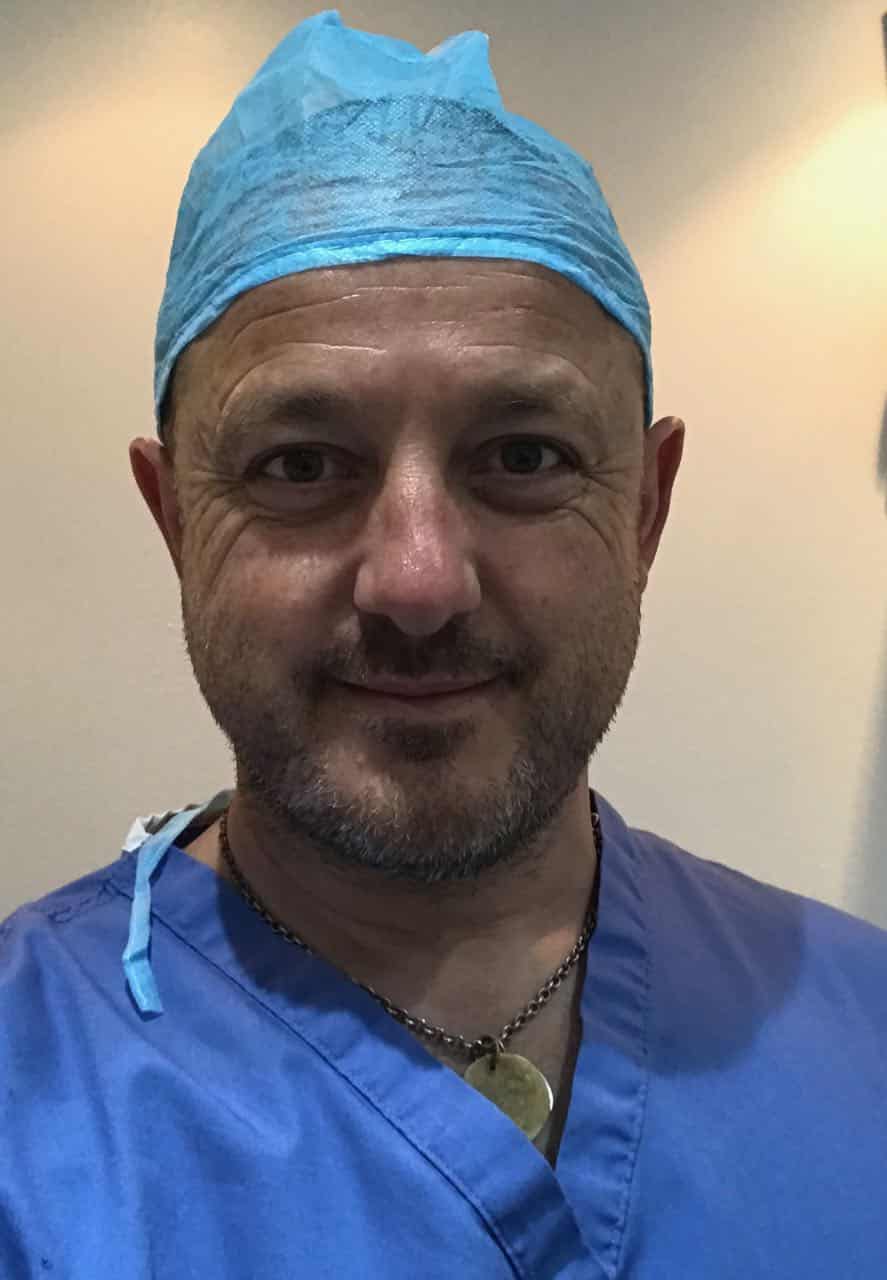 Hair Transplant – Are you a suitable candidate?
Age 
Age when considering hair surgery will be a major consideration. If you hair is receding at an early age, there is more chance that the remaining hair will fall leaving only that of what has been transferred.
Amount of Donor Hair?
Surgical Procedures requires sufficient hair to cover the area in question. This may sound obvious but there is only a certain amount of hair that one may transfer.
Scalp conditions
This is a major factor when deciding if one is suitable. There are of course many scalp conditions that may cause issues if not settled prior to hair surgery. As skin specialists we can in most cases deal with this.
Irreversible hair Loss
Therefore establishing the reason why hair has shed is of the up most importance. In many cases, a bald region can be covered with transplanted hair following surgical hair restoration. In this procedure, hairs harvested from the safe regions (between the ears) are re positioned to eliminate baldness elsewhere. The procedure can be a life changing experience in the right hands. Patients regain confidence and in some cases find they actually look younger.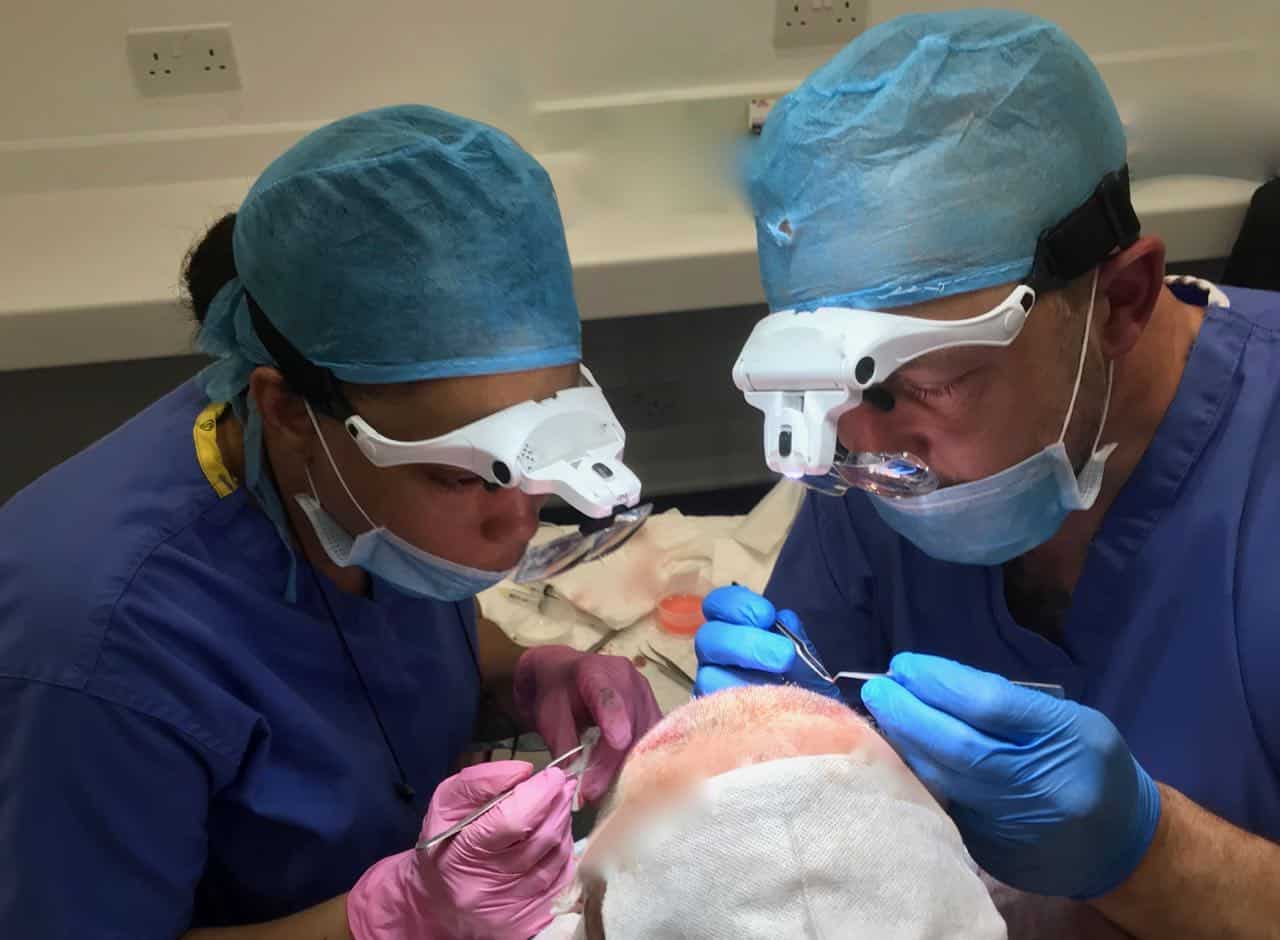 Frequently Asked Questions
Hair transplants can be really confusing and hard to understand, so we've put together some popular questions to help make life a little easier for you.
If you have any other questions you would to ask a qualified surgeon, then just get in contact and speak directly to one.
Speak Our Head Surgeon!
Does a hair transplant hurt?
While a hair transplant can look quite painful, in reality, you can't feel anything during the procedure. The only pain may come form the initial injections but after that's as bad as it gets. 
How long does a hair transplant last?
A hair transplant is a long term / permanent solution to your hair loss, the donor hairs in their new location should last the rest of your lifetime. The reason for this is the hair on the side of the scalp is meant to last forever. However, there are this is not always the case if you're unlucky or use a poor quality hair clinic.
Do hair transplants work?
The answer to this depends completely on your body and the hair clinic used. A hair transplant should almost always work, but there can be rare occasions where this is not the case. Some people do not follow the correct instructions post operation which can cause complications. If the clinic used is of poor quality then this can result in a failed hair transplant, choose your clinic wisely! 
When can you go back to work after a hair transplant?
Unlike most operations, you are able to get back to work almost immediately after a hair transplant, 3-5 days is recommended. This being said, you need to be very careful for the first two weeks in order to avoid infection.