Our Services at the Holborn Hair & Scalp Clinic – If you are suffering from a hair loss or itchy, inflamed scalp then you have come to the right place. We are specialists in all aspects of hair loss and scalp disease. You can call now and speak with a qualified trichologist who will offer free advice over the phone. Alternatively, arrange a consultation.
Advice Line – 0207 404 0072

Who can we help? – The Holborn Hair & Scalp Clinic caters for all types of hair including Mongoloid, Caucasoid and Afroid. We also cater for all ages. Established since 1964 our family business offers a wealth of knowledge and experience in all aspects of hair loss and scalp disease whether temporary or permanent. We can help you! There is always a solution.
Consultation – you can book a consultation with a consultant at the Holborn Hair & Scalp clinic by either calling the  advice  line above or  completing the short  contact form found on the contact page. You will be invited   to attend our clinic  at a time to suit you. Your consultation will be with a qualified and experienced trichologist. Please  bring along any medication you are currently taking along with any products that you currently use. Please  refrain from washing your hair for 48 hours prior to your  consultation. We would   rather see your scalp  in its worst state. However, this is not essential.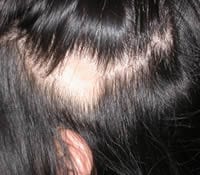 Hair Loss – as Trichology Consultant we are able to diagnose hair loss conditions which of course is the first step into establishing a solution. This may involve microscopic examination of the hair and scalp. Also discussing your medical history. Once diagnosis is given it is then to decide if treatment is required. It may be necessary to refer you to a specialist such as a gynecologist or endocrinologist. Blood testing is likely to be required.
There are different categories of hair loss: acute, chronic, traction, scarring and permanent. As their descriptions suggest not all hair loss can grow back. However, there is always an answer whether its treatment, hair surgery or non surgical hair replacement. You can have a perfect head of hair again.
Treatment – We are able to offer a variety of different treatments for the various hair loss conditions if required. Please note, not all hair loss conditions may be treated. Not all require treatment. We only treat people who we know we can help.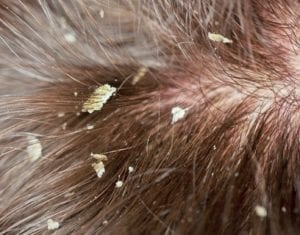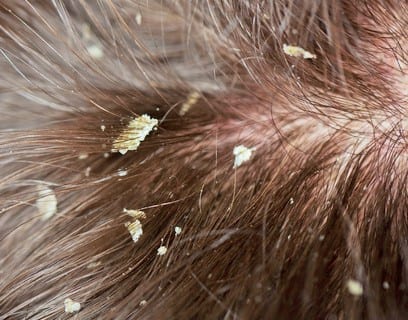 Scalp Disease – There are many reasons why you may be suffering from an itchy, dry, flaky scalp. Our team at the hair scalp clinic can diagnose the condition and offer a course of treatment if appropriate. There are many scalp conditions that don't require treatment, just an alternate way of looking after the skin. Arrange a free consultation now.
Treatment – We have a variety of ways to treat most scalp diseases. Our methods are unique, pain free and effective. However, I must stress that not all scalp ailments are curable. However, most are controllable using simple methods after treatment.
Hair restoration surgery FUE & FUT – This life changing procedure is appropriate for both men and women and of all skin types. We specialise in hair, beard and eye brow transplantation using both FUE and FUT techniques. If you would like to find out more please give us a call and you can speak with an trichologist. Please note we will need to see you in person to confirm suitability and price. However as a rule our prices range from £2500 – £6000.
Further information on FUE, FUT & Afro Hair Surgery, Beard Transplant & Eyebrow Transplant.  Alternatively, please read on for an insight into our services.

Hair Surgery men – Hair Surgery women Are you seeking advice on hair restoration surgery? If so, you will need to know that you are a suitable candidate and that you are going to the right surgeon. We can Help you. We can take you through the hair transplant procedure. Of course most importantly confirm you are suitable. Remember, not everyone is suitable. We make sure you have enough donor hair as well as making sure there are no scalp issues that would prevent the transplanted hair from taking. Once we have established you are suitable for hair surgery, we will discuss your requirements and offer you a price. Generally, there is a waiting list, however, there are occasions when a patient is unable to attend. Generally the prices range from £2500 – £6000.
We will arrange for you to meet with the surgeon. We can then arrange a suitable time for you to have this life changing procedure. Various locations around the country are available including our clinic.
The Holborn Hair & Scalp Clinic Location
The Holborn hair & scalp clinic is located within easy reach of several tube stations including, Chancery Lane (the closest), Holborn and Farringdon. We are also close to the Kings Cross Station being a main line and tube station. We are within walking distance from all stations (5-10 minutes). A cab fair from most stations is approx. £5.00. There are bus routes from Kings Cross (45 or 46) which may be of assistance. Our hair scalp clinic has access for disabled patients.