Afro Hair Surgery Free Consultation
0207 404 0072
Afro Hair Surgery is becoming very popular. A simple process of transplanting hair from a donor sight to where it is required.Methods include FUT (follicular unit transplant) and FUE (follicular unit extraction). Afro Caribbean men and women are able to undertake Afro hair surgery if suitable. If you would like to know more about Afro hair surgery then give us a call, write to us or come along for a consultation. We can answer any questions you may have and confirm your suitability.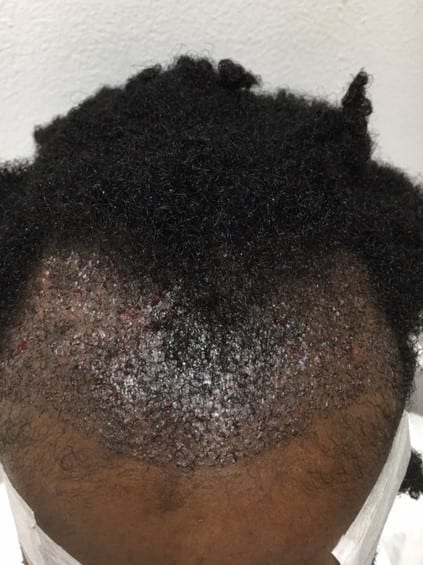 Prices – most would be between £2500-£4500 depending on individual circumstances.
At consultation – we can answer any questions you may have and confirm your suitability. We can give you a price as well. It will take about 20-30 minutes (longer if need be).
Considerations when thinking of Afro Hair Surgery.
Type of hair loss – type of hair shedding is a main concern. Hair loss in women when discussing a permanent state of loss differs from that of a male pattern in most cases. Of course there are many temporary hair loss conditions that affect women. In such cases the hair loss will grow back. Treatment of course may be required but in this instance Afro hair surgery would not be suitable.
Traction Alopecia – quite possibly the most obvious case for surgery. A simple and permanent solution for the lost hair caused by traction alopecia. Contrary to belief, traction loss cannot be regenerated. If there are no hair follicles then hair cannot grow. Therefore the only way to have that perfect hair line that you have lost is to have it transplanted. You can choose the hair line you want as well.
Donor site – there must be sufficient donor hair.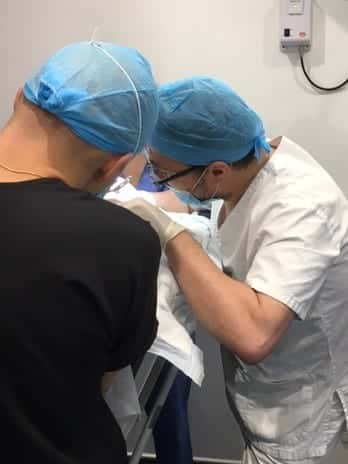 Age  – when suffering from female or male pattern baldness the age and likely amount of future loss must be taken into consideration. Although there are treatments that can slow down and pause the loss, it is important to take these factors into consideration.
State of skin – Underlying skin conditions may be an issue when considering Afro hair surgery. Scarring may result.
Type of Afro hair surgery – most Afro men will have very short hair. hence this would exclude FUT (follicular unit transplantation) transplant's as there will be a visible scar which will show in very short hair styles. FUE (follicular unit extraction) is the only real method to avoid obvious scarring.
We find most women prefer the FUE procedure as well.
Remember, you can come along and speak to an expert in Afro hair surgery free of charge. Arrange your free consultation now. We hope to see you soon.