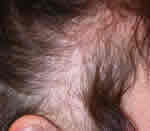 Asian Scalp ailments in most case are the same problems that affect caucasoid and afroid hair types. However, in some cases they need to be treated in a particular way. If you are suffering from an asian scalp condition then why not give us a call. We ave a trichologist on the end of the phone who will be happy to assist you. We may well be able to sort out your issue without the need to see you. Why not give us a try. You can email us your question if you would prefer. Either way we are here to help.
BOOK A CONSULTATION
02070404 0072 (FREE ADVICE LINE)
Asian Females and Cultural Issues – We have many Asian female patients who attend the clinic. Some due to religious beliefs prefer to see a female practitioner. This is most cases can be arranged. However, in the event on the day that you would like to attend if there is no female trichologist, we will always have a female nurse who will sit in at consultation. With regret we are unable to conduct a consultation without seeing the scalp. However, if required, facial covering may still be worn.
If treatment is required we will endevour to respect your wishes of privacy and will happily assist in any way we can in order to make sure you visit is as comfortable as possible.
You may have been diagnosed with an Asian Scalp condition and you want to find out some information on that scalp ailment. There are numerous pages attached to the jump menu on the left of each page. If you cant find the condition you are seeking then give us a call. We are always happy to help.
Thank you for reading our site. We hope that this has assisted you. There are many pages below that discuss specific ailments. If you would like to arrange a consultation please ring the advice line or complete the contact page above.