FUE Hair Transplant
(Follicular Unit Extraction) for men & women. We are a London based Hair Surgery Clinic (established 1964 by Dr B Stevens the pioneer of single hair grafting). We specialise in both FUT and FUE hair transplants. In addition we offer beard and eyebrow transplant surgery.
Although every procedure is unique most will fall within £2500 – £5000
 FREE CONSULTATION
At consultation our specialists can discuss the procedure, your medical history and suitability and of course the price structure. We can discuss the most appropriate technique to suit you. Most of all taking into account your requirements. Our consultation are offered free of charge.

FUE hair transplant (follicular unit extraction)
The most up to date method of transplanting hair. Probably the most cost effective method of transplanting the maximum amount of donor hair possible. In addition FUE hair transplant is mostly undetectable to the naked eye. In addition a shorter recovery time to that of FUT (follicular unit transplant).
First of all the surgeon will check you medical status. The required coverage will be drawn on the scalp. The hair will be shaved where required. A Local anesthetic is administered. Follicular units are taken from the donor site. The patient remains awake throughout the FUE procedure. Finally the units are transplanted to the required site while the patient is awake.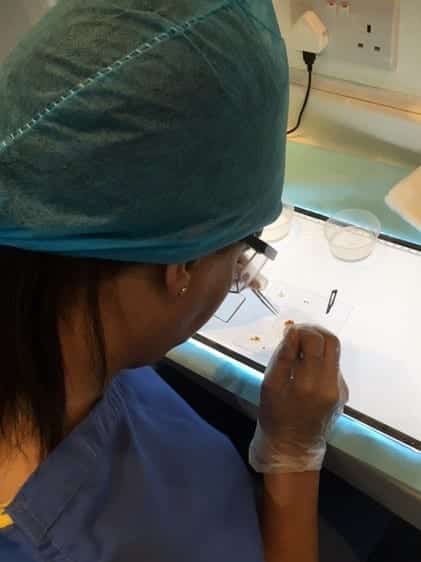 Most noteworthy is that of the experience and expertise of the surgeon when ensuring a natural look.  The angles of hair growth, in addition density, donor hair suitability and especially relevant patients requirements. The hair when transplanted must feel and grow like normal.
Aftercare – Finally our aftercare service at the Holborn Clinic is especially relevant to assist prompt recovery. Furthermore Medication is given in addition.
Finally in conclusion this is a life changing experience for most patients. We will make sure that every FUE hair transplant or FUT hair transplant is completed on suitable patients. In addition by the best hair restoration surgeons and technicians.