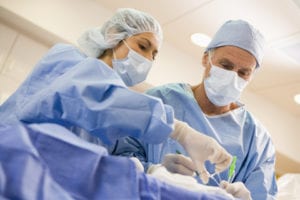 Follicular Unit Extraction (FUE) for men & women
. We are a London based Hair Surgery Clinic (established 1964 by Dr B Stevens). Dr Barry Stevens the pioneer of single hair grafting.
If you would like to find out about this life changing procedure please give us a call or arrange a consultation.
Consultation – At consultation we will discuss the procedure, your suitability and price. Every procedure is of course individual but prices tend to fall between £2500-£4000.

FUE (follicular unit extraction) – the most up to date method of transplanting hair from the Donor site to where it is needed. A surgical procedure under local anaesthetic. Considered the most cost effective method of transplanting the maximum amount of donor hair possible. In addition the FUE transplant is mostly undetectable to the naked eye. A much shorter recovery time to that of FUT (follicular unit transplant). The experience and expertise of the surgeon should not be overlooked. To make sure the FUE transplanted hair looks natural, the surgeon must take into consideration many aspects including, angles of hair growth, density, donor hair suitability and not forgetting the patients requirements along with other things. The hair when transplanted must feel and grow like normally.
FUT (follicular unit transplantation) known as strip harvesting is a more outdated method. This involves the removal of a strip of skin. This would normally be taken from the back of the head. The removed skin will be stitched. The strip will vary in size depending on skin type and density but it will leave a scar. Hair growing around the scar may be sufficient to cover depending on the length, density and hair type. However, if you like prefer the choice to have very short hair then FUT should be avoided. FUE would be the most appropriate method of transplanting hair.
How to choose which method? FUE or FUT? – FUE is considered the best and most current method. However, FUT is still used by many surgeons. Whether to use FUE or FUT will be a decision that is best made by the surgeon. There are many factors that should be taken in to consideration. This will all be discussed at consultation.
How does the FUE transplant work? – FUE is a technical procedure undertaken by a highly trained surgeon and team of technicians. Donor hairs are taken from the donor site using specialist instruments allowing the team to safely extract small groups or single hairs. This dramatically reduces the invasiveness of the transplant procedure. Patients will experience a much quicker recovery time and less discomfort.
The patient remains awake throughout the FUE procedure. A Local anaesthetic is all that is required.
Aftercare – this is a very important aspect of the surgery. A patient will be given clear instructions on how to promote recovery after the FUE procedure. Medication will be given in addition. Patients under our care will be offered an after care package where upon regular visits to a designated clinic can be arranged. This will enable regular check ups and treatment by a specialist. Treatment at the clinic will promote the best possible recovery time.
Where do we take the donor hair from men? – hairs are taken from those regions of the scalp which are unaffected by male pattern baldness. Hairs which are not affected by the 5 alpha reductase enzyme which is responsible for the hair shrinking process. Therefore the FUE surgical procedure involves taking hairs from the occipital, posterior parietals and the lower side aspects.
Women – taking donor hair from a women in an FUE procedure requires a lot more thought in many cases. Female pattern baldness presents differing hair loss to that of the male. In addition there are different reasons why women have surgery.
So what would you expect the result to be? – hair should be free flowing and at the correct angle. The density should be in line with the patients realistic requirements. Hair should grow normally.
This is a life changing experience for most patients and our goal is to make sure that every FUE or FUT  transplant is completed on suitable patients by the best hair restoration surgeons and technicians.