A Qualified London Trichologist (registered with the Trichological Society TTS) would be considered an expert in the field of hair loss, scalp disease and hair restoration surgery both FUE & FUT methods. If you are suffering from a hair loss, itchy scalp (any scalp disease) or would like advice on hair restoration surgery by a qualified London Trichologist then give us a call. Our London Trichology Clinic is based at the Holborn Clinic London WC1X 8TX.
BOOK A CONSULTATION
0207 404 0072 (free advice line)
At Consultation – you will be invited to attend our London Trichology Clinic at a convenient time. Normally a consultation will take about an hour. A highly qualified London Trichologist will advise and if appropriate treat what you are suffering. In particular the following:

Hair Loss – there are many hair loss conditions that affect us with varying severity. Some may be reversed with treatment. Others just need time. A London Trichologist would be able to correctly diagnose any hair loss condition you are suffering and advise on the correct course of action. What ever the situation there is always an answer to hair loss. Whether this be a simple "shave it off", treatment, Non Surgical Hair Replacement or Hair Restoration Surgery FUE & FUT.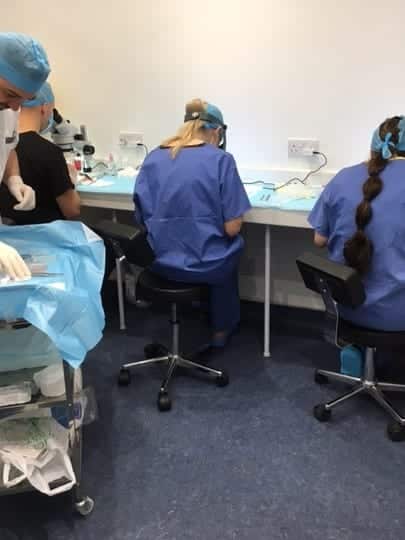 Hair Restoration Surgery FUE & FUT – hair restoration surgery is becoming huge in the UK. At the London Trichologist Clinic we will fully explain both FUE and FUT procedures hopefully dispelling any fears or myths you may have. Confirming your suitability is of course of the utmost importance. If you are looking to have hair restoration surgery we are able to offer this at an extremely fair cost. Normally prices range from £2500 – £4000. Every patient is of course unique and the price varies. Our team of surgeons are highly experiences and will change your life.
Itchy Scalp Diseases – there are many scalp diseases that affect the human scalp. A London Trichologist will be able to offer a diagnosis and advise on the correct course of action. This may include treatment at the clinic, home care solutions or just advice on how to solve the problem.
We have been in practice since 1964. We are highly qualified and experienced in the field of Trichology. Our London Trichology Clinic based at the Holborn Clinic was established by Dr B Stevens in 1964.